So here we have what many are calling a new feminist anthem, complete with a giant inflated ass as a prop.
Breitbart: MTV VMAs: 2020 Democrats Praise Lizzo's 'Powerful' Performance in Front of Inflatable Butt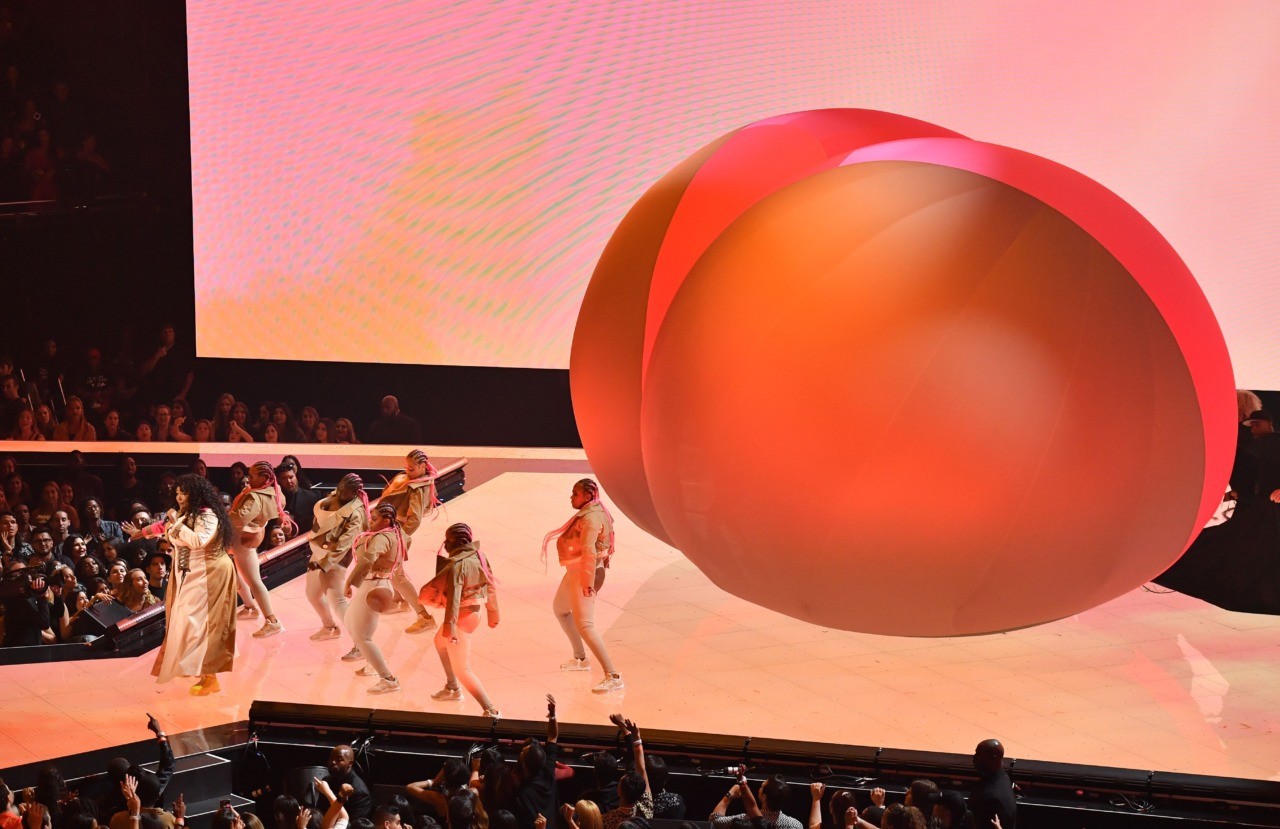 I mean just look at that thing…or watch the video below…
Look: I don't know how else to say it – if you consume entertainment like this, you're just fucking stupid, period.
This kind of thing makes MGTOW so much easier than it would otherwise be, doesn't it?
You have to love those clowns dancing in the audience, acting like they enjoy it, which seems damn near impossible from where I stand.  Can you imagine buying this music?  I mean someone must be buying this shit, right?  Or is George Soros paying for it all?
Even Democrat politicians are raving about it – which of course speaks volumes to the current state of the Democrat party these days more than anything.  Maybe they can get this pig of a woman to perform this song at the DNC next year – you know, that big convention where we find out who is going to get annihilated by President Trump in the general election (methinks it won't be anyone currently in the running – they have a dark horse ringer queued up, avoiding the collateral damage of the primary, but I digress…)
First we have the one-and-only Cameltoe Harris, whose presidential hopes were hilariously smashed by Tulsi Gabbard…
Colorful. Vibrant. Joyful. Unapologetic. Powerful. How could you not love @lizzo? pic.twitter.com/bPLZB3BZ1O

— Kamala Harris (@KamalaHarris) August 27, 2019
And then another shrill, fingernails-on-the-chalkboard feminist/communist – not known for much, other than being as pleasant as a cheese grater on the back of your neck…oh, and running for president, like all the rest.
Crushed it, @lizzo! That #VMAs performance was good as hell 👑 pic.twitter.com/aHpOrvL3hd

— Kirsten Gillibrand (@SenGillibrand) August 27, 2019
So this is what Hussein Obama listens to?  Unbelievable…how did this nation survive those eight dark years?  I mean I wondered that anyway, but it's even worse than I thought.
With summer winding down, here's a sampling of what Michelle and I have been listening to — some new, some old, some fast, some slow. Hope you enjoy. pic.twitter.com/BS5ri1lvxz

— Barack Obama (@BarackObama) August 24, 2019
Oh and then of all people…
"I just took a DNA test, turns out…"

— Hillary Clinton (@HillaryClinton) August 21, 2019
The rest of the line is "…I'm 100% that bitch."
Yes, Hillary, you are that bitch.
You're probably the person most thought of when one hears the word bitch.
If one looked up bitch in the dictionary, they'd be a picture of you.
Oh, and by the way…you're not president, thank God.